WWII Vet Jerry Yellin
__________________________
https://captainjerryyellin.com/wp-content/uploads/Captain_Jerry_Yellin_Official_Website_Logo_Reg.png
0
0
sitepreview45
https://captainjerryyellin.com/wp-content/uploads/Captain_Jerry_Yellin_Official_Website_Logo_Reg.png
sitepreview45
2018-01-30 18:32:28
2020-06-15 17:09:44
Captain Jerry Yellin Memorial Celebration New Jersey, January 20th 2018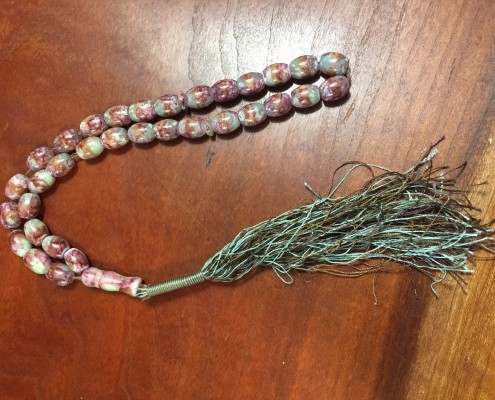 I could not stop thinking about the feelings I had about this man I had just left. He was smart, upfront, professional and seemed to be a regular guy. I liked him very much. It struck me that he might like to have a memento of the war I served…
https://captainjerryyellin.com/wp-content/uploads/Jerry-Beads.jpg
2448
3264
Jerry Yellin
https://captainjerryyellin.com/wp-content/uploads/Captain_Jerry_Yellin_Official_Website_Logo_Reg.png
Jerry Yellin
2015-07-28 21:29:19
2015-07-29 00:58:48
The Gift of Friendship with Doctor Alwahdani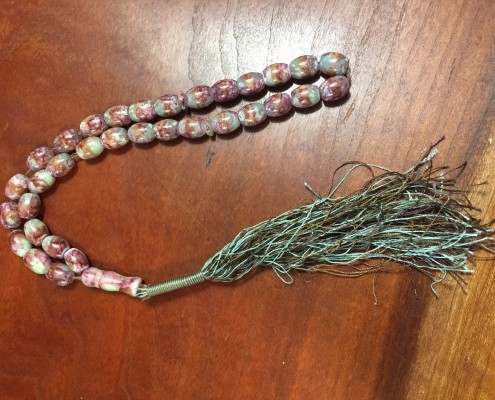 We met by chance on January, 29, 201​5​. I am a  91 year Jewish/American World War Two fighter pilot who was referred to a Cardiologist in Burlington, Iowa, 45 miles East of Fairfield​,​ by my local physician. No doctor's name…
https://captainjerryyellin.com/wp-content/uploads/Captain_Jerry_Yellin_Official_Website_Logo_Reg.png
0
0
Jerry Yellin
https://captainjerryyellin.com/wp-content/uploads/Captain_Jerry_Yellin_Official_Website_Logo_Reg.png
Jerry Yellin
2015-07-06 16:36:18
2015-07-28 21:45:38
Doctor Alwahdani
New Film Project Featuring Jerry Yellin!
Louisa and Jerry – Call to Action
ABOUT THE MOVIE:
Last Man Standing tells the transformative story of American fighter pilot Jerry Yellin, one of the last living veterans of WWII. Jerry enlisted to fight the Japanese after the attack on Pearl Harbor. He returned home a decorated pilot but suffered severe PTSD for years. It was only when he found Transcendental Meditation, decades later, that he began the road back to himself. Then in the 1980's, one of his sons moved to Japan and married a Japanese woman – the daughter of a WWII Kamakaze pilot. Jerry was once again confronted with his decades-old fear and hatred as he faced an old enemy as his new family and opened his heart to the possibility of acceptance and love.
Now at the age of 92, Jerry starts a new chapter of his life. After mourning his wife of sixty-five years, he is confronted with the quiet and solitude of growing older and living alone. As he reflects on his remarkable journey he also looks forward to what the future has in store for him. He packs up his house and moves to Florida to make new friends and hopefully find a bit of love and companionship along the way. He travels the globe sharing his inspiring story with audiences both young and old. Last Man Standing offers a unique glimpse into the extraordinary life of a near-centenarian whose goal is to help transform people's lives.
We are currently in the process of raising funds to complete this film. Want to help?
Go here: https://fundabilities.com/Last-Man-Standing
/
by captaindevin
https://captainjerryyellin.com/wp-content/uploads/last-man-standing-jerry-yellin-film.png
402
653
captaindevin
https://captainjerryyellin.com/wp-content/uploads/Captain_Jerry_Yellin_Official_Website_Logo_Reg.png
captaindevin
2016-10-18 22:02:21
2016-10-20 21:22:41
Last Man Standing Film
A few Words About My Dear Friend, Captain Jerry Yellin
Jerry has left us and are of course brokenhearted.
We will miss him.
We will miss his purity of purpose and his consuming commitment to tell his story and speak for those who cannot.
We will miss his ready wit and courageous willingness to share his experiences of war and life.
His message of reconciliation, forgiveness and unity of humanity will endure.
Jerry's legacy is unique and to be treasured.
Watch this site for news of memorial services, the progress on the documentary film of his life
"The Last Man Standing", and further coverage of Jerry and mis mission.
Jim & Ginger Belilove
Note:
Any money raised through this site, beyond Jerry's travel expenses and film production cost, will be donated to a suitable charity for veterans.