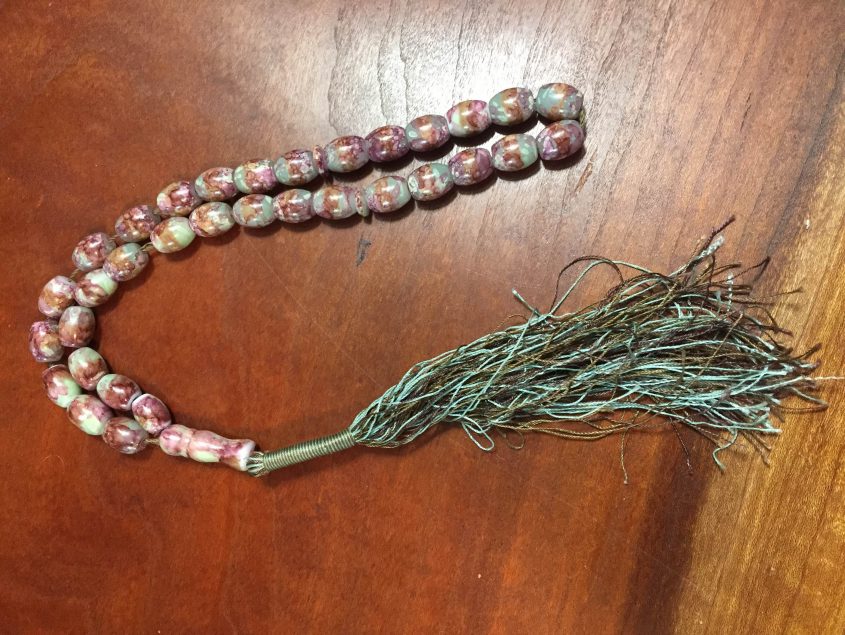 I could not stop thinking about the feelings I had about this man I had just left. He was smart, upfront, professional and seemed to be a regular guy. I liked him very much. It struck me that he might like to have a memento of the war I served in for nearly four years. When I arrived home I took the model of my P-51 off of my desk.  It was an exact, scale model duplicate of the plane I flew, with the name on the nose and the numbers on the tail and the side. I placed it in a padded box along with a copy of the Air Force magazine that had an article in it about me and mailed it to him at his office. Then I emailed him.
Abdullah, what a great way to have a friendship begin, an office visit! Here is a picture of a model of my airplane, more pics in another email. Looking forward to more time together professionally and socially, maybe able to get you a ride in a Stearman in Galesburg in September and hope you can find time to go to Oshkosh with me in late July. All the best
Jerry
This is his reply:
Jerry, 
I can't describe my emotions after meeting you. Mixture of excitement admiration and pride. I'm very fortunate to be talking to one of the heroes I always read about. I'm very looking forward for our next meeting. Soon I hope. I'm very thankful for whoever worked for our paths to cross. You have touched my heart today. 
 Abdullah 
I walked into his crowded office on February 9. Before I could get to the reception desk the door to the examining rooms opened and Abdullah pointed his finger at me and motioned for me to follow him into his office. On his desk was the Dorrie R, my plane.
"Wait for me here, Jerry, I have a few patients to see first."
I smiled with pride that my plane was in his private office. When he finally walked back into his office he asked me how I was feeling and then sat down and examined my hands.
"I don't like what I see, Jerry. Have to change the medication, make it stronger. You OK with that?"
"Of course, you are my Doc, I will do whatever it is you tell me to do."
Then he stood up and stood close to me and pointed to the Dorrie R and said very softly,
"I will cherish this as long as I live. I had a present for you too but did not mail it," as he handed me a black and white scarf. "Didn't know if you would like it or even know what it is."
"Thank you Abdullah, how do I wear it?"
He leaned over me, put the scarf around my neck, stood tall and pulled a set of beads out of his pocket. "My father died when he was 72, these were his beads. I want you to have them," and handed them to me.
"These are an heirloom, Abdullah. I can't accept them. They are for your children and their children," as I held them out to him.
"No Jerry, they are for you! I want you to have them!"
We hugged, tightly as I left the office
I looked up Muslim prayer beads on Google when I got home. I knew there were 33 beads as I had counted them when I sat in my car. But I did not know the significance of the number until I read the explanation.
Now I know, and the beads reside comfortably in my pocket from morning to night, every day. A reminder of the kindness that resides in my new friend Abdullah, as close to me as a person can get to another human being, as a human being throughout a lifetime.
I sent him this email yesterday, his reply came hours later:
Abdullah, I have a very strong desire to begin writing the story of The Beads. In order to do so I have to ask for your permission. Should you agree it would mean a lot of conversation between us and a lot of research by me. I have told the short version many times and each time the reaction is the same, tears and conversation about healing and people. Your input, your feelings and knowledge of your background and father is paramount should you want this to go forward. I tried texting you, it didn't go through and it is too early to call.
Thanks my friend.
Jerry
That will be awesome.
I will see Abdullah on Friday, February 26. We will only have a few minutes of time for personal conversation as he is very busy during the day. But I will pursue this friendship beyond our borders. Hopefully this will become a story for others to read and be inspired to reach out in love and peace to strangers who do not believe what they believe, but learn to see all humans as they are meant to be seen, as human beings like themselves.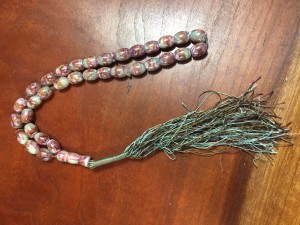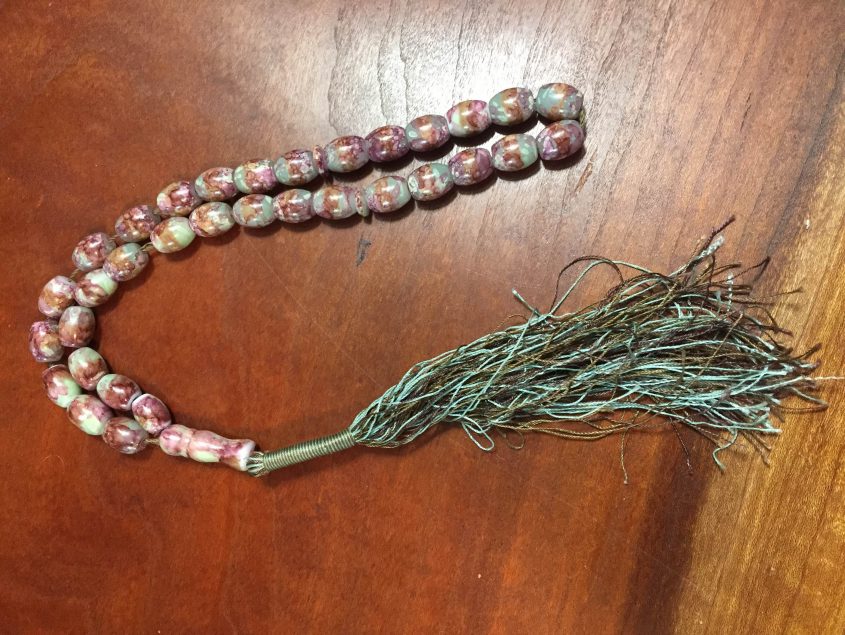 https://captainjerryyellin.com/wp-content/uploads/Jerry-Beads.jpg
2448
3264
Yellin
https://captainjerryyellin.com/wp-content/uploads/Captain_Jerry_Yellin_Official_Website_Logo_Reg.png
Yellin
2015-07-28 21:29:19
2015-07-29 00:58:48
The Gift of Friendship with Doctor Alwahdani