We met by chance on January, 29, 201​5​.
I am a  91 year Jewish/American World War Two fighter pilot who was referred to a Cardiologist in Burlington, Iowa, 45 miles East of Fairfield​,​ by my local physician. No doctor's name was given to me, just a building name and a suite number, 109.
"Be there at 1:45 I was told."
The offices were in the Great River Hospital. I arrived on time, found the suite in the Eastman Building and walked to the reception desk.
"Who will I be seeing? I asked the receptionist.
"Doctor Alwahdani," she replied.
"Where is he from?
"Palestine." She replied respectfully.
Interesting, I thought as I hung my coat on the hook and took a seat. Minutes later the door to the examination area opened and a swarthy, husky, unshaven, dark skinned man wearing scrubs and holding a file spoke to those of us in the waiting room, "Mr. Yellin, please."
"Are you the doctor," 'I asked.
He nodded yes as we entered an examining room and sat opposite each other.
"How may I help you," he asked
"What is your first name, Doctor?" I asked
"Abdullah."
"May I call you Abdullah?"
"Of course," he replied.
I then explained that my fingers were turning color in the cold and tingled, He took my hand gently, pressed on my pulse and leaned over my hand looking intently at my fingers.
"I am a Jewish man who lived in Israel, "I said quietly as he placed his hand on my pulse and pushed one finger down hard, "I have personally witnessed the animosity between the Arabs and the Jews."
He looked up and spoke firmly,  he looked me in the eye and replied​,
​"You have no idea who we are,"
as he continued to examine my fingers. When he finished the examination he told me that there was a problem with circulation from my elbow to my fingertips, demonstrated the test he had been doing and said he would give me a prescription that will help the problem. Hesitating for a minute he then asked, "Do you know what my hobby is?"
"How would I know? I replied.
"World War Two is my hobby," he said, emphatically. "And you are the first veteran of that war that I have met."
"How did you know I was a veteran?"
"I knew your age so I looked you up on Google."
We spoke for a few minutes as he escorted me to the door and told me to come back in two weeks.
"I am leaving on February 11 on a trip," I said.
"Come back on the 9th."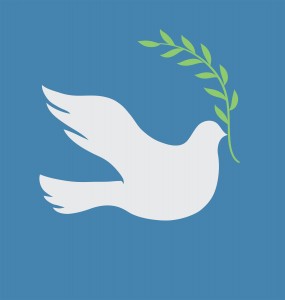 https://captainjerryyellin.com/wp-content/uploads/Captain_Jerry_Yellin_Official_Website_Logo_Reg.png
0
0
Yellin
https://captainjerryyellin.com/wp-content/uploads/Captain_Jerry_Yellin_Official_Website_Logo_Reg.png
Yellin
2015-07-06 16:36:18
2015-07-28 21:45:38
Doctor Alwahdani