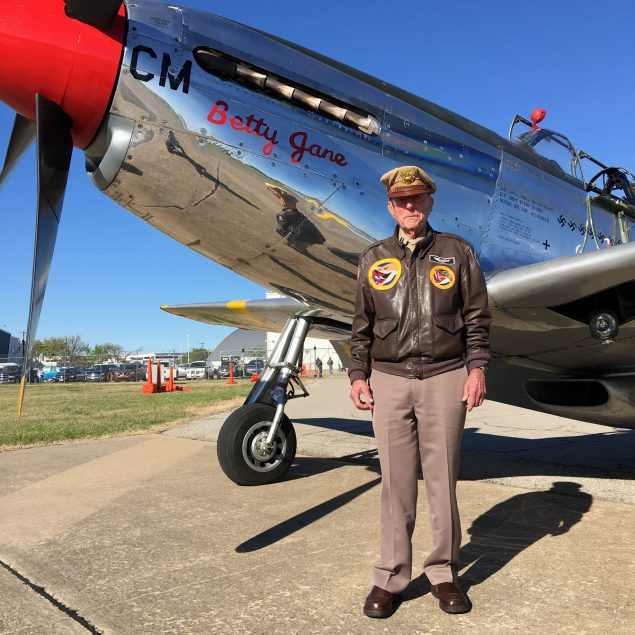 DALLAS (CBSDFW.COM) — Military history was on the tarmac at Dallas Love Field over the weekend: a vintage aircraft that has seen its share of battles.
The Frontiers of Flight Museum featured Wings of Freedom, a display in the midst of a national 110-city tour, and the bombers and fighter aircraft that came with it.
Standing among the history was a man who remembers it well. Capt. Jerry Yellin, 92, was a fighter pilot in World War II.
On a sunny Easter afternoon, he was reacquainted with the type of plane he flew during the war, the P-51 Mustang.
Click the link below to read the full story:
Sitting In A Cockpit Again, World War II Fighter Pilot Recounts Final Mission
https://captainjerryyellin.com/wp-content/uploads/IMG_1527-e1459173668152.jpg
3023
3024
Yellin
https://captainjerryyellin.com/wp-content/uploads/Captain_Jerry_Yellin_Official_Website_Logo_Reg.png
Yellin
2016-03-28 14:02:27
2016-03-28 20:11:28
Sitting In A Cockpit Again, World War II Fighter Pilot Recounts Final Mission