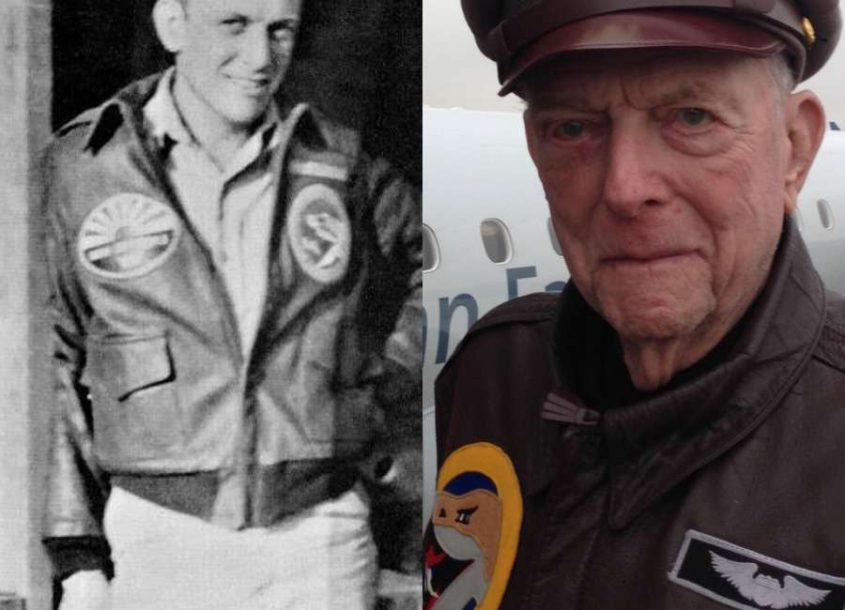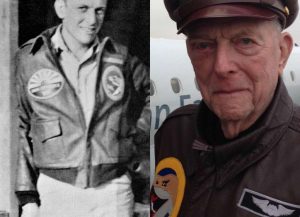 "It's a chance to be face-to-face with the people who made history," said Stephen Quesinberry, department chairman. "Sometimes you don't really think about people you know having been involved with the events you learned about in schools, and it's definitely more interesting to hear from the people who were there."
Yellin enlisted two months after the bombing of Pearl Harbor, on his 18th birthday. After graduating from Luke Air Field as a fighter pilot in August 1943, he spent the remainder of the war flying P-40, P-47 and P-51 combat missions in the Pacific with the 78th Fighter Squadron.
He participated in the first land-based fighter mission over Japan on April 7, 1945. During Yellin's final mission on Aug. 14, 1945, his wingman – Phillip Schlamberg – had the tragic distinction of becoming the last man killed in a combat mission in World War II. According to his website, Yellin battled severe, undiagnosed post-traumatic stress disorder after the war.
The decorated pilot, now in his 90s, still travels around the country, speaking at events. Quesinberry said Monday's presentation is one of a dwindling number of opportunities to hear directly from a World War II veteran.
"There are not going to be many more chances to hear these guys," he said. "It's an hour presentation, and we certainly think it's well worth coming out to hear."
The NHS History Speaker Series features a free, public presentation in the fall and spring of each year with one focusing on the the Vietnam War as part of the 50th Anniversary Commemoration. The NHS History and Social Studies Department is a commemorative partner with the Department of Defense.
https://captainjerryyellin.com/wp-content/uploads/image_uploaded_from_ios_1024.jpg
650
900
Yellin
https://captainjerryyellin.com/wp-content/uploads/Captain_Jerry_Yellin_Official_Website_Logo_Reg.png
Yellin
2017-11-02 14:34:08
2017-11-03 15:28:26
Pilot who flew in final WWII mission to speak at NHS